Scenic mountain summer: your holiday in Ötztal
Summit of happiness and sunshine
At your lovely apartment on Gaisberg you start your holiday in Ötztal at almost 2000 meters above sea level. Up here the air is thinner, the mountains closer, the adventures more alpine and the challenges much more exciting. Start your hike, mountain bike tour or your memorable nature exploration right on your front door.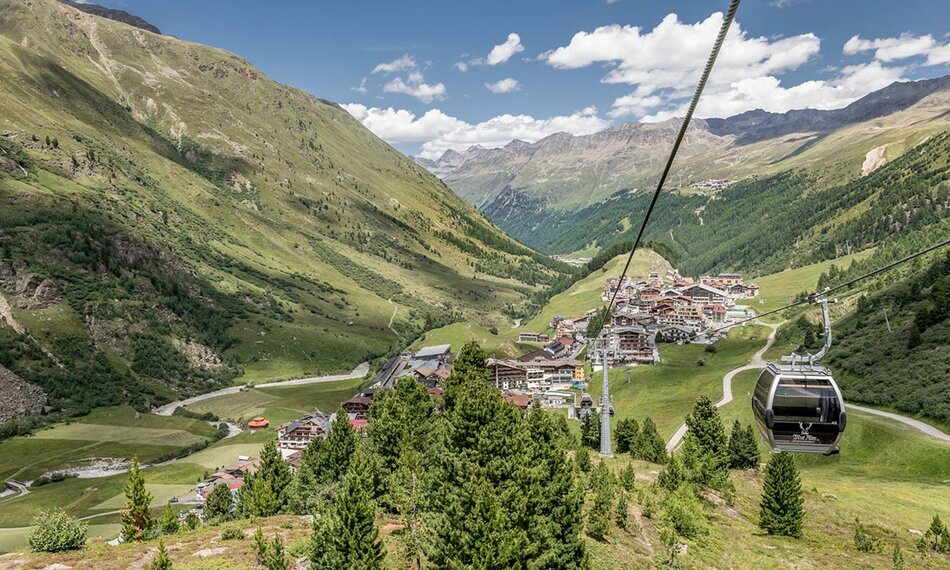 Thanks to the summer mountain lifts, the rocky peaks of Ötztal's three thousand meter high wonderworld is always within reach. You will be transported comfortably and with great views to the huge Obergurgl hiking area while collecting unforgettable mountain moments in Tirol's longest side valley. Right next to your holiday home at MEIN GAISBERG you will find Scheiber Sport, a sports shop that will get you in shape for your upcoming career as an alpinist.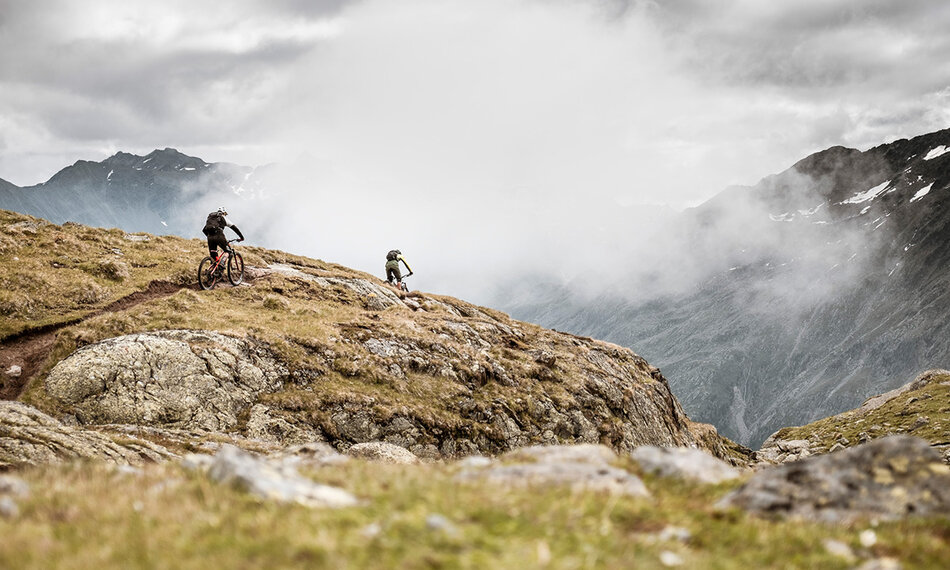 You could almost think that the alpine landscape was created especially for mountain biking. More than 850 kilometers of truly varied mountain bike trails are stretching through the valley of three thousand meter high peaks. Ideal for all skill levels and at several difficulties.
It's entirely up to you whether you want to conquer the mountains using only your own muscle power during your sun-kissed holiday in Ötztal or rather rely on electrical support. The most important thing is your tailwind and mountains on the horizon. And we have more than enough of that.
Excursions, destination sites and adventures in Ötztal
Romantic walks or the start of a high-altitude hike through Tirol's most beautiful stone pine forest. Or a trip to Timmelsjoch Pass along the Timmelsjoch High Alpine Road leading towards Italy. Discover the history of Gurgl up close and indulge in the fascinating world of the Alps. From high alpine mountains to eternal ice: your holiday in Ötztal will be truly legendary.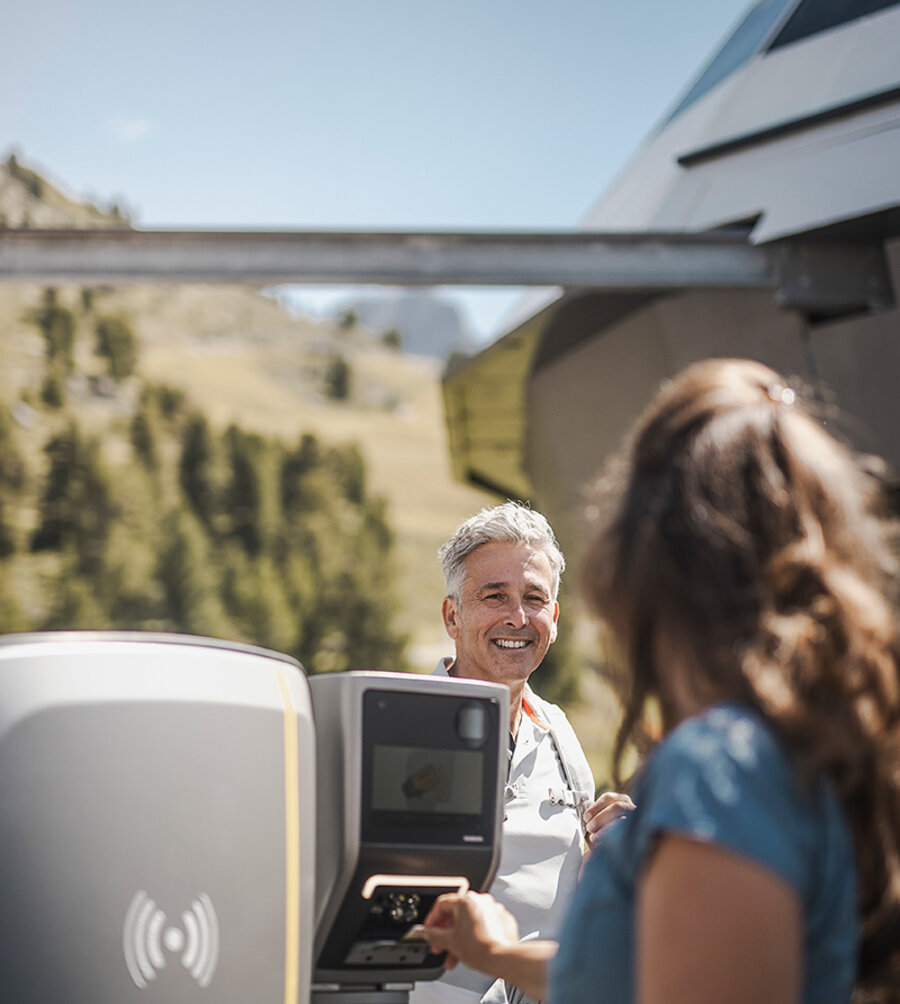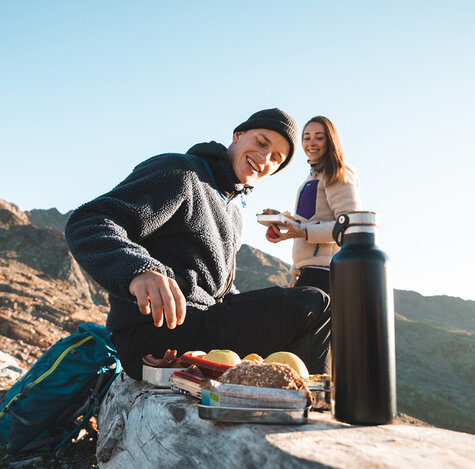 Thanks to Ötztal Inside you own a backpack full of advantages. Pack it with regional specialties from our shop for your snack above the clouds. Using Ötztal Inside you will enjoy great price advantages, simply plan your holiday in Ötztal with the handy app and be the first to find out about events and specials in the valley of three thousand meter high peaks. All guests staying at MEIN GAISBERG get the Ötztal Inside benefits free of charge.
More about Ötztal Inside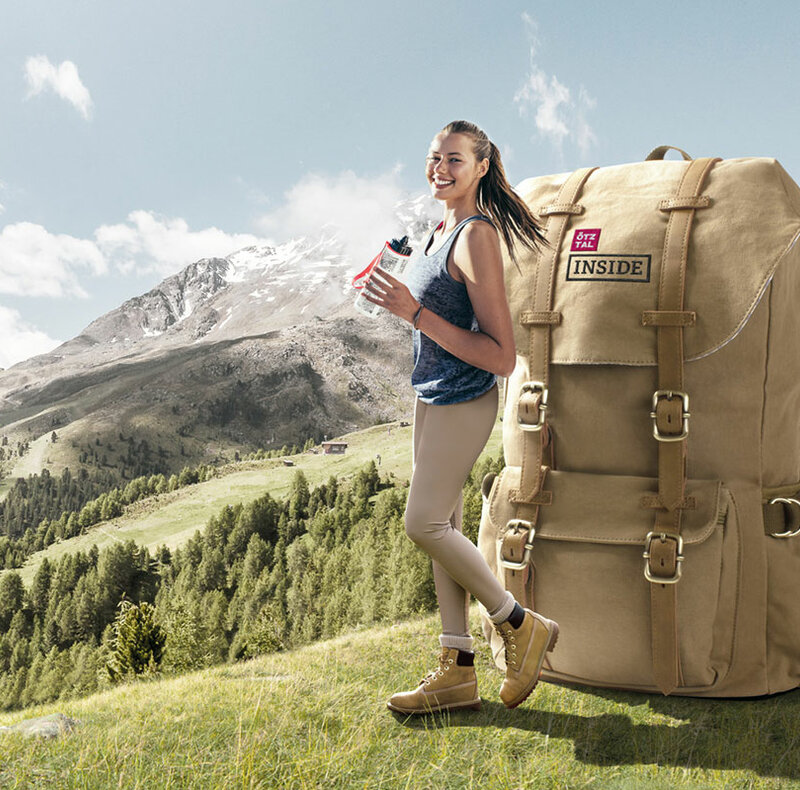 Your highlights for an Ötztal summer
There is a lot to discover in the valley of three thousand meter high peas, especially in summer. We have collected some topics to make it easier for you: